The Best Wines in New Zealand
The best wines in New Zealand
Wines are always evolving, so as a connoisseur, it's important that you stay up to date. Perhaps you can even take a course if you are interested in developing your wine knowledge further. Some of the best wines currently in New Zealand according to experts and fans alike include the following:
2006 Vinoptima Ormond Gewurztraminer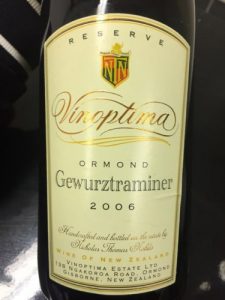 This fresh and fragrant wine was made in Gisborne by Nick Nobilo. This is the perfect wine for summer with an added bit of spice to give it something extra special. This is on the medium priced side of wine, coming in at around £25.
2004 Dry River Martinborough Syrah
This is one of many wines that well known Martinborough winery produces and it's a great one. The grape that this wine is actually made from is Syrah, hence the name. It's quite a dry wine while still remaining sweet with subtle tastes of blackberry and pepper. The price of this wine varies depending on how much you want, but it's again about middle of the road in terms of affordability.
2007 Montana Festival Block Sauvignon Blanc
This is a fairly simple wine that tastes absolutely fantastic and it's popular in wine festivals amongst the thousands of visitors. It has a whole lot of character, with a gooseberry and lime taste that combine together beautifully in your mouth. This is available pretty cheap at just £9.99 a bottle.
2007 Cloudy Bay Sauvignon Blanc
Although created in New Zealand, this is a very popular wine throughout the UK and widely available. It has a creamy peachy flavour and while it might not be for everyone, if you do enjoy the taste, you will fall in love with it. This is available for around £25 but you might even need to order it in to your local store because it is a taste that's in high demand.