The best red wines in 2018
Red wine is probably considered the most sophisticated of wines but that doesn't mean it has to be super expensive; in fact you can get amazing red wine at a great price. It doesn't need to be difficult to choose either, especially with the variety available right on your doorstep. The following are 5 good red wines to try in 2018 and they are all very affordable.
1. Bouchard Père et Fils Fleurie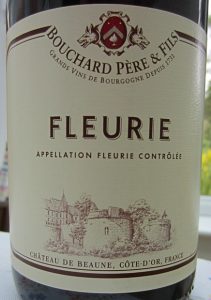 While the name might sound pretty complicated, this wine costs just over £12.00. If you prefer a lighter tasting red wine, this is definitely for you with distinct cherry and plum flavours.
2. Barbera D'Asti Asda Extra Special
Who would have thought you could get a delicious bottle of red for just £5.00? Well you can! This medium bodied wine is smooth, full of flavour and perfect for dinner parties.
3. Tesco Finest GSM
Next time you head over to Tesco, be sure to check out this great tasting wine, which is made with a variety of Rhone grapes. This has a slight spicy taste to it but it's still very pleasant and costs just £8.00. There are some very high quality white supermarket wines too.
4. Palataia Pinot Noir
This Pinot Noir is actually from Germany and it is available in most UK supermarkets for £11.00. It's a wine that is drinkable on a daily basis with no frills or pretentious back story to it. This is a unique wine with some oaky tastes that will really please your palate.
5. Rioja Crianza 2013 Marqués de Cáceres
This red wine is popular in Spanish restaurants and it actually looks more expensive than what it is, being priced at just £8.99. With this wine, you will experience a little bit of the Mediterranean as you consume the cherry, strawberry and blackberry tastes.