New Zealand Vineyard Tours
New Zealand vineyard tours
As a wine lover, a vineyard tour has surely got to be a dream come true. If you live in New Zealand or you are visiting the amazing country, there are plenty of vineyards for miles around and many offer tours. Maybe you are a student and want to visit a vineyard on your free time. Let's have a look at some of the best vineyard tours in New Zealand.
Waiheke Wine Tasting Tour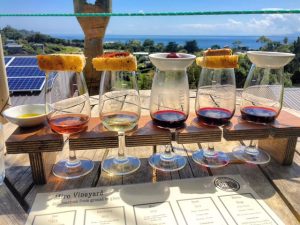 Waiheke Island tour is an amazing experience and if you look around, you can get the complete package for around £70.00. Some providers will give you even more for the experience including lunch, but this will cost a little extra. You will have a professional show you around the various vineyards on the picturesque island. As you sip some of the best wines that the vineyards have to offer, you will have views over the beautiful Hauraki Gulf. You will also be able to use the facilities of a complimentary ferry from Auckland.
Central Otago Wine Tour
Experience a day long wine tour of 4 different wineries in central Otago. You can drive through the gorgeous valleys as you learn all about the history of the vineyards alongside fellow wine lovers. There is spectacular scenery and of course, a whole lot of wine to taste on this particular tour.
Waipara Wine Trail Tour
There are four high quality, boutique wineries in Waipara and the wine tour will allow you to discover all of them. As you depart for this wine tour, there will be several stops along the way as you taste the different wines. You will be assigned a local guide who knows everything about the wineries in question.
There are so many wine tours in New Zealand so if none of the mentioned ones take your fancy, do your research and you are sure to have plenty to choose from.